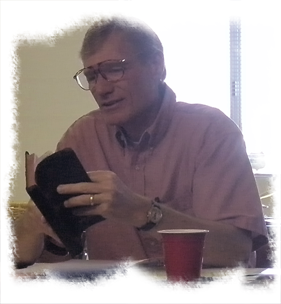 The eldest of four boys, Phillip (Phil) Bartell grew up in Bakersfield on a cotton farm, where he learned the value of hard work. Early on, he showed an acute interest in music and public speaking, achieving his Eight-Year Teachers
Certificate
in Piano at age 15, and as a senior in high school, winning the speech competition at the Pacific Coast Youth Conference of his denomination. While attending Bakerfield College he competed on the Debate Team, upon completion of his general requirements he transfered to Tabor College in Hillsboro, Kansas, where he was a member of the Chancel Drama Players. He graduated with a BA degree in History from California State University Bakersfield (CSUB) in 1973.
Following graduation, he and his wife Teri joined Campus Crusade for Christ International and served for six years in the Campus Ministry in the San Fernando Valley. Desiring to further his theological training, he attended The International School of Theology (ISOT), graduating with a Master of Divinity degree in 1981 with honors. Following graduation, he was asked to help further establish ISOT as an Instructor. During his tenure there, in the summer of 1983, he had the opportunity to lead a group of students from around the country to the People's Republic of China to study at both The Nanjing Teacher's College and The Nanjing Theological Seminary.
In 1984 God led Phil into the pastorate. Soon afterwards, on Easter Sunday in 1985, he along with a core group of pioneering families founded Evangelical Community Church. In the summer of 1988 he was ordained by the elders of Grace Community Church of Sun Valley. Two years later in 1990, Evangelical Community Church merged with Grace Bible Fellowship and became Grace Community Church (GCC) of Bakersfield.
Ever since its founding 27 years ago, Phil has sought to establish Grace as a balanced church, driven not by tradition, personality or programs but by Biblical directives. In recent years God has led Phil to have a more expansive role in helping to fulfill the Great Commission by leading
Truth Crusades in Africa
by teaming with
International Training and Education Ministries,
ITEM
.
Phil and Teri have one daughter, Stephanie, who is married and resides in Irvine, California.